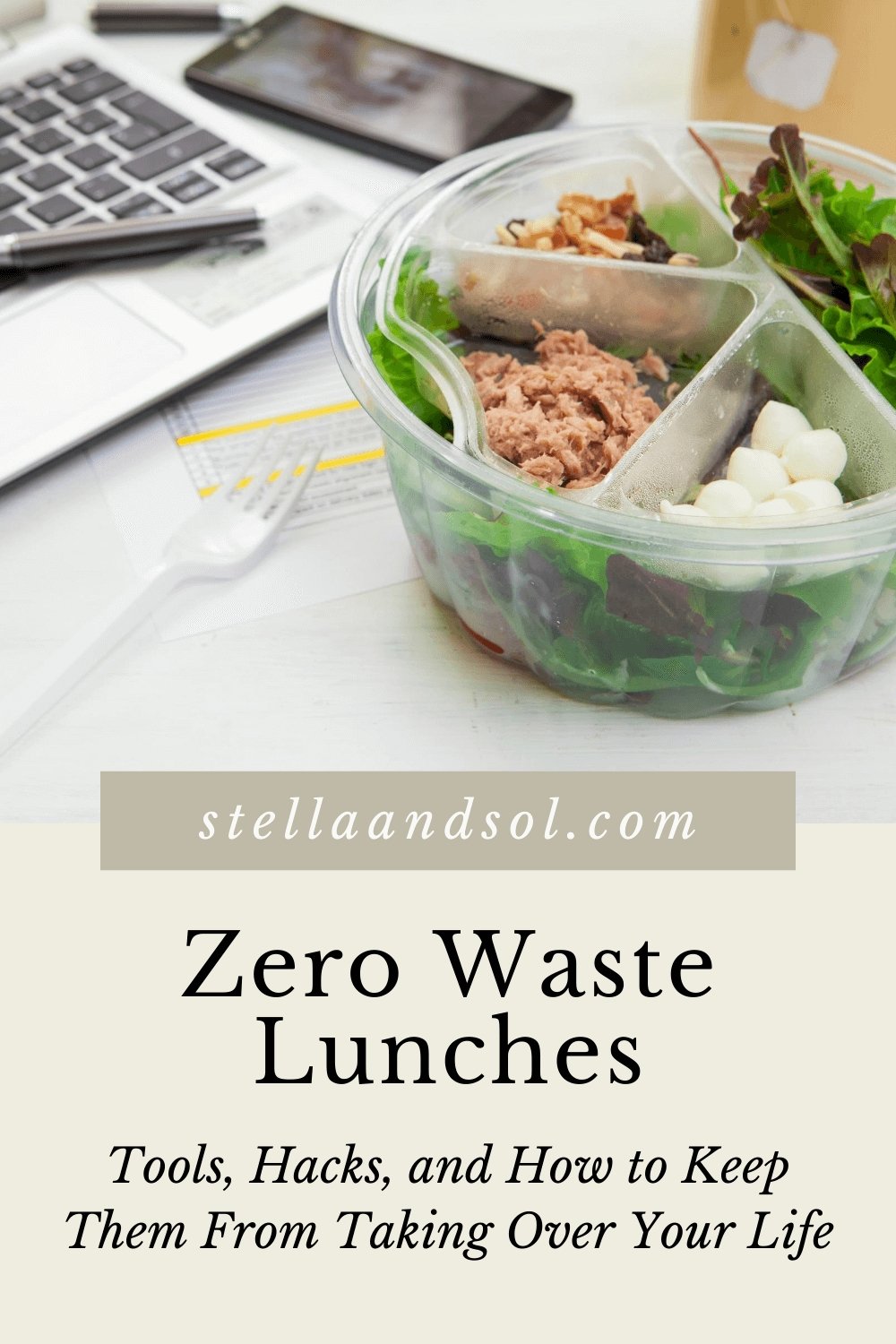 Making lunch for the week is an area where it's easy to fall into the trap of convenience. You're a busy person, and grabbing that microwavable soup or frozen burrito and a small bag of chips is just so much easier than making your lunch every morning. The downside is that convenience comes at a cost, and not just in your wallet. Most convenience items are packaged in plastic, and most of it isn't even recyclable.
1. Meal prep
I know that this one is one that you see everywhere, but hear me out. This will not only save you waste, but it will also save you stress and headache when you've snoozed your alarm one too many times and only have 20 minutes to get on the road. Set aside a time to devote to prep for the upcoming week, and commit to it. 
Meal prepping doesn't just mean making healthy, Pinterest and Insta-worthy lunches. It can mean buying the family-sized bag of chips and separating them into serving-size containers. It can mean buying the big applesauce and putting them in little containers.
Some ways to make meal prep easier:
For the first few weeks especially, prep foods that you'll be excited to eat for your lunches.

Plan out your meals, so you can make sure that you have everything on hand before you start.

Get others involved. Work with your partner or kids to get them involved in the prep. Not only will it make the prep go faster, it can be a bonding experience.

Make your lunches assembly-line style. There's a reason that this method is used for factories. Doing the same thing all at once saves time, which means that your lunches will be made more quickly so you can go binge some Netflix.

Put on some music that you love and knock that meal prep out of the park.



2. Make sure you have a durable insulated lunchbox (there are some really cute ones on 

Etsy).
     One of the core tenets of Zero Waste is to reuse. When it comes to your lunch, even if you're brown-bagging it, it doesn't mean that you need to take it literally. Invest in a reusable lunch bag, ideally insulated, to tote your meal-prepped food to work each day. This will help keep your food safe (not only from bacteria, but from food waste; warm yogurt is just not as appealing as cold yogurt is #truth). If you have the funds, invest in a sturdy bag that will last you years. 
3. Look into alternatives to wasteful parts of your lunch.
Lunchables are a good, especially when you need to eat it quickly. Finger foods are incredibly helpful. However, there is so much waste that comes with it. 
There are a couple of ways that you can replace this. There are containers that are designed to have separate compartments. You can buy one of these, and place all the fixings in separate compartments, and boom, you're done. 
If you don't want to go that route, you could also invest in some silicone cupcake liners. They will hold their shape, so you can put them in a container you already have.
Single-serving soup? Reusable food thermos

Capri-Suns? Bottled juice in a reusable water bottle.

Beeswax Baggies
If you're running low on your plastic baggies and are looking to make a shift to a more durable and sustainable option, beeswax baggies are a fantastic alternative. They are reusable, naturally anti-bacterial, and compostable at the end of their lives.
Beeswax baggies are the perfect solution to daily lunch packing without dealing with bulky containers or single-use plastic bags. They are naturally anti-bacterial, reusable, and long-lasting. They're a more ecological way to eat your snacks on the go. 
To care for them, simply wipe them out, air-dry, and your lunch is going to look fantastic for up to a year before you have to refresh them. If you're not feeling that, no worries! The wraps are compostable at the end of their lives.
Now, go forth and reduce your lunch waste!